Living on crypto? Why not! Lesson #1
Someone asked me if you can do without bank accounts with bitcoin. I said yes and I told them you can even be happy!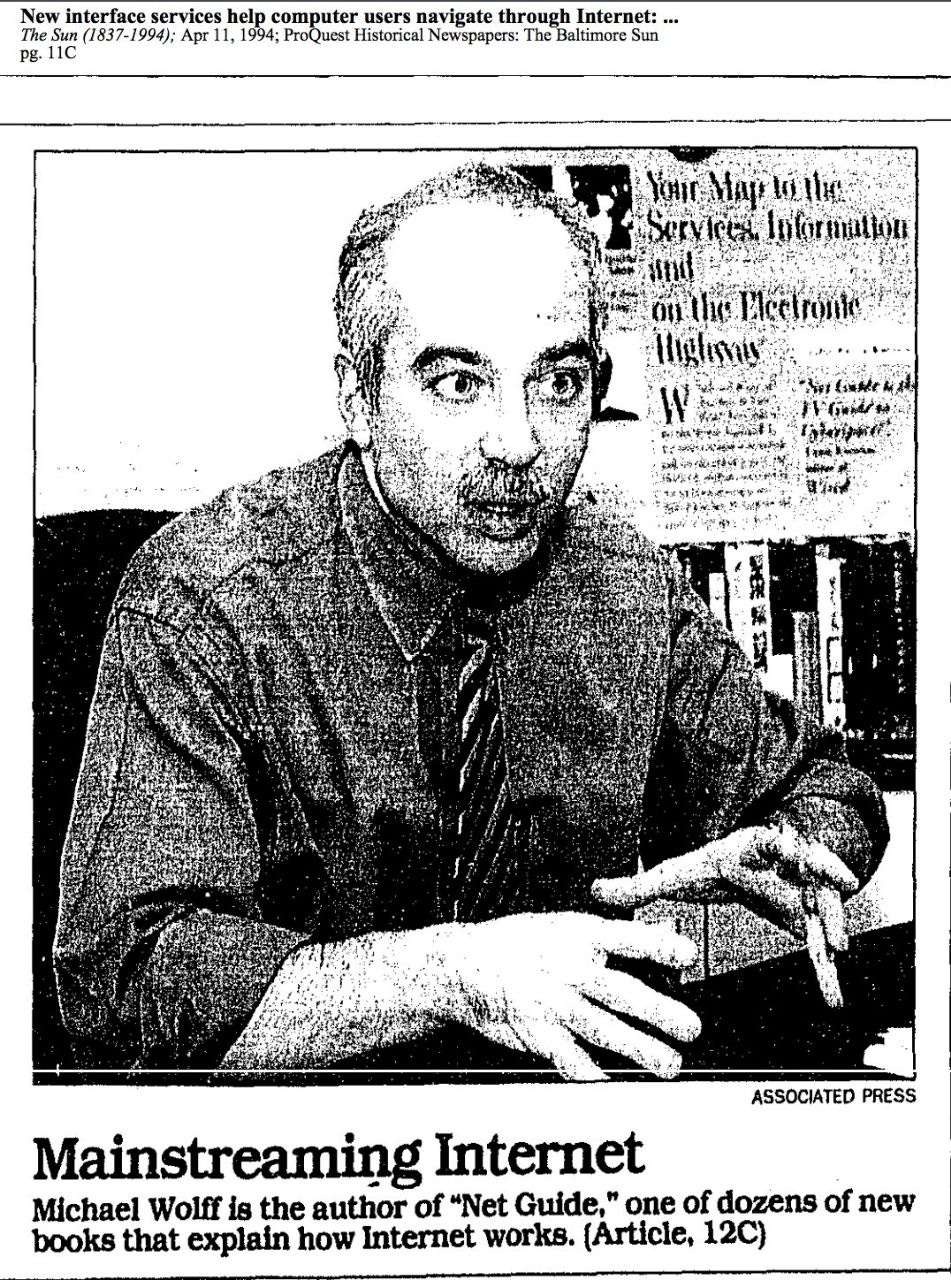 I started to be interested in crypto from the beginning, but I considered them (and for a long time) as an interesting and sophisticated cryptography experiment, without any effect on real life.
You want for the continuous fluctuation of their value, you want for the impossibility to spend them easily in public services or to pay bills. A few years ago, even exchanging or selling any crypto for fiat money wasn't easy at all... far from it.
Initially the difficulty was mainly to be able to properly store cryptocurrency and above all to understand what was being handled, with time I learned that storing crypto on Exchange was not the best option indeed!
Although this first article will not focus on how to store Crypto, (it's only lesson No.1 remember), it's important that you know that you can't consider yourself a crypto owner if you don't have private keys, so the equation No private key No crypto! It's true.
Although keeping crypto properly is crucial, with lesson #.1 I'd like you to understand why it's important for you to own Crypto.
Although things have changed a lot lately, today we can say that living on crypto is not difficult at all.
So let's start with the basics, but not before making a proper introduction.

PRESS
Before we begin, I ask you kindly to consider this post NOT as a guide or even a manual, this is not the purpose and these are not my intentions.
However I want to explain you some methods by which you can start disintermediating a small part of your money and... a part of yourself.
Although there is no METHOD, you should know that the methods described here are not absolute, i.e. there are several other possibilities and you can achieve the same result in other ways. So this is not a guide, and should not be taken for granted.
Always check and check the sources before you act !
It is important that you know that lesson #1 is an organic body of many other lessons, which together will help you understand how to disintermediate your money and live happily outside the banking system.
It is important that you know that lesson #1 is an organic body of many other lessons, which together will help you understand how to disintermediate your money and live happily outside the banking system.

THE BANKING SYSTEM
I don't know well how you think about it, but I have serious doubts about the traditional banking system and I will try to explain it to you in these short passages:
1. If the banks do not fully accept the concept of trust, why should I trust them blindly ?
2. I find it totally unacceptable that there is someone who manages my money completely and in this sense I am not willing to accept the fact that I do not have full control over all my money ! Have you tried to go to the bank and ask for all your money...HERE , NOW AND NOW ?
3. Have you tried to move the account ... or close it?
4. Do you find it acceptable that the bank and the State can access my current accounts, look at them, analyze them, freeze the account or ask me to justify how I spend my money?
5. Do you find it acceptable that it should take days to make a transfer in the same country ? Three days or more for a foreign transfer ?
6. Do you find it acceptable to pay a fee to move your money from one account to another, to make a transfer or to keep your money in your current account ?
If you answered YES, to all my concerns, then lesson #1 is not for you, so if you want we will see you directly in lesson #2.
If you are as perplexed as I am, keep reading.

BUY YOUR FIRST CRYPTO
Despite the fact that cryptos have existed for ten years and despite BITCOIN has reached the fantastic amount of $20,000, exactly on December 17, 2017 and Ethereum, the other well-known crypto, $1,400 on April 1, 2018, many people still write to us on the site (www.bitconio.net) and ask: "how can I buy cryptos ... and once I have bought them how and where can I spend them ?
Well if the question is "how can I get them", the most obvious answer is buy them!
Although there are many ways to get them, getting paid in crypto by someone who has them, it's without a doubt the first and best method I know and also the one I prefer.
In doing so, I have no need to go through an Exchange, give my documents and personal data, thus avoiding leaving traces.
Now if you know someone who has crypto and who is willing to pay you for a service or a job that you can do for him, propose and get paid in this way otherwise there is no alternative today, you have to go through an Exchange and make your first purchase there.
There are many valid and secure exchanges, but if you are not an expert, I recommend you take your first steps on someone really great, not only in terms of users but also in terms of numbers (dollars), so doing you have the guarantee that the Exchange will always be able to fulfill your request, that it will be "liquid" and that its community, if you ever have any problem, will always be willing to make a contribution to help you solve it.
Exchanges allow you to exchange, buy and sell all possible cryptocurrencies with fiat currencies (and vice versa). At the time of registration you must document who you are with KYC (know you customer), through a document and address. Every legitimate exchange, demands this operation from you.
You could also learn how to move on an Exchange and then teach your employer to pay your salary in Crypto, just like I did.
I don't want to give you any specific guidance on exchanges, but you can refer to this link https://www.coingecko.com/it/cambi and choose You the best (the top ten are certainly the best) to make your first purchase.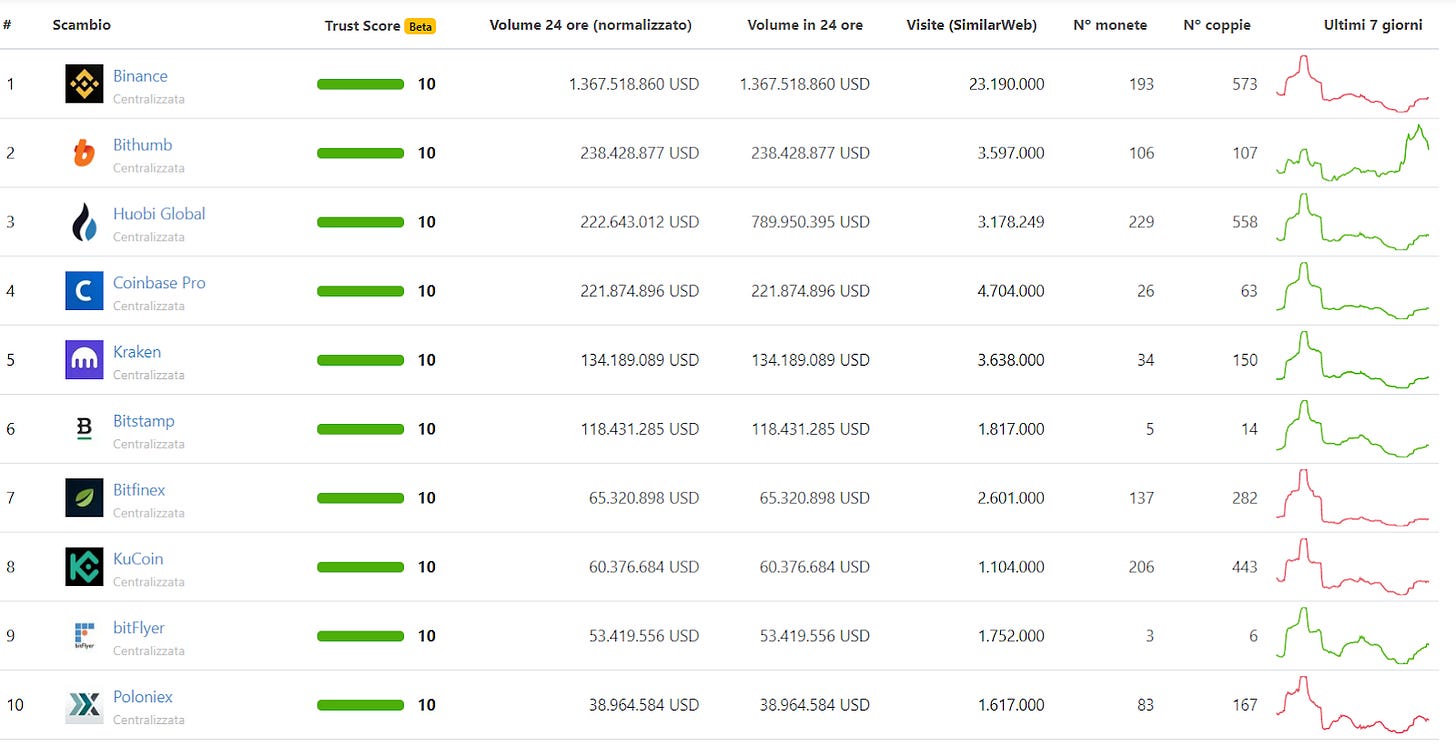 WHERE I SPEND THE CRYPTO
Spending Crypto isn't an instant operation yet, but spending crypto directly is certainly the best and most interesting thing you can do.
So just like people who pay you in crypto, always opt for a store or business that allows you to spend your crypto directly to buy or pay for goods, so you don't have to load credit cards that spend crypto for you, let alone give someone your crypto for money.
In this step you always and exactly at that moment you are not spending crypto, but you have exchanged crypto for Fiat, you are paying some fees.
To know how many places in the world I accept crypto, you can use https://coinmap.org/, a very useful site that allows me to know, before leaving home, if in the city where I'm going there is a bar or a restaurant that accepts crypto.
But what if you're going on holiday ? Simple, Travala.com accepts payments in Crypto, you can pay in 10 million places all over the world using only your crypto.
Anyway, we've said that it's not always possible to pay someone with crypto and sometimes it's much more convenient to use a credit card that accepts crypto and swaps in Fiat.
To get Crypto credit cards, you always have to switch between a KYC and an AML and again leave traces of who you are, where you live etc etc. exactly as you do on an Exchange.
SPEND CRYPTO
In this sense I can give you two indications, the first is to use crypto to buy Gift Cards and gift vouchers, to be spent directly in authorized stores.
The operation is actually simple and will be the subject of one of the next lessons, if you want to know more, know that there are services that allow you directly within your cryptographic portfolio, to exchange BITCOIN for gift cards to be spent in many shops around the world.
If you are interested in knowing how to do it, I think you will find the article we wrote here https://www.bitconio.net/cryptoeconomy/bitcoin/usa-il-tuo-trezor-per-acquistare-voucher-da-spendere-in-tutto-il-mondo/ very interesting.
Otherwise to spend crypto you can use convenient credit cards, there are many and for all tastes: ADVCASH, Wirex, UnionPay, Crypto, REVOLUT, although the latter is not exactly a crypto card (i.e. I load crypto and spend Fiat), but it is very interesting for a reason that I will explain in a next lesson.
STORE CRYPTO
Keeping Crypto is probably the most important part you need to know how to master BITCOIN, Ethereum and many other currencies.
To keep your crypto money in total security, you have a lot of possibilities, not only WEB wallets (those that offer you the Exchange to understand), but I invite you to be really careful because they are not completely safe as shown by the negative example of MtGox, if something goes wrong know that most likely you will end up losing all your money.
Now the question you're asking yourself is: "but then how can I keep my crypto ?"
Personally I suggest you to buy a Hardware portfolio, there are several models on the market, with different prices, but here your money is really safe and guaranteed.
Similar to USB sticks, however, they work differently: they can only be recognized by your computer if you enter a PIN.
The private keys (the ones you use to sign transactions) are inside the Hardware device, fully in your possession, so that every time you make a transaction, it will be "signed" directly from your device.
No possibility to compromise the Hardware (which could happen if the wallet is on your computer or mobile phone), an attack to such a key, if you don't know the PIN, is practically impossible.
Moreover, if the hardware WALLET breaks or you lose it, thanks to SEED, you can quickly recover the money.
CONCLUSIONS
If you decide to apply yourself and put these simple tips into practice, you can start living on crypto by-passing traditional current account systems.
Someone might suggest that cryptos are too unstable, their value can be exchanged for very large variations, it's true!
sometimes you might gain from it (if the value increases), but other times you might lose it if the value drops.
However, it might be useful to know that there are some stable cryptos, i.e. crypto currencies whose value doesn't change but always stays at $1, built through a complex system of cryptoloans, completely disintermediated and that have no support with the real world, like they might be dollars deposited in some bank or something else for example.
Owning Crypto might seem like a gamble to someone, but given the benefits and privacy, I think it's one of the most interesting ways to own money right now.
If you liked this post, share it in your social channels and subscribe to the Newsletter, this will give me the strength and incentive to write Lesson #2 and start talking to you about WALLET crypto, in a path that will help you disintermediate a small part of your capital out of the system.
Living outside the system is possible.
Getting started is simple!
In the meantime, tell your friends!